Im Schlafsaal
Es war fast jeden Abend die gleiche Prozedur im Schlafsaal des Kinderheimes mit etwa 20 Betten: Irgendeiner von uns hat immer tagsüber Mist gebaut, manchmal sogar zwei oder drei von uns. Und bevor eine der jungen, hübschen Erzieherinnen das Licht ausmachte, ging sie an alle Betten und wünschte eine gute Nacht. Doch an manchen Betten erhob sich ihr Ton und sie schimpfte. Teilweise konnte man in diesem großen Schlafsaal rein akustisch nicht Alles verstehen, was sie da sagte. Aber immer ging es wohl um etwas, das der ein oder andere tagsüber "angestellt" hatte. Doch was man eindeutig hören konnte, waren laut klatschende Schläge. Manchmal nur zehn Schläge, manchmal auch mehr. Manchmal hörte man leises Weinen, manchmal keinen Mucks. Man konnte nicht viel sehen, denn es war nur eine ganz schwache Beleuchtung an. Aber das Klatschen einer Hand auf nacktem Fleisch hallte durch den großen Schlafsaal wie ein kurzes Feuerwerk. Eindringlich, beängstigend.
Und mein "kleiner Freund" machte sich bei diesen abendlichen Erziehungsmaßnahmen unter meiner Bettdecke bemerkbar. Ich versuchte immer, "ihn" solange "zu beruhigen", bis die Erzieherin mit ihrem Rundgang fertig war und erst danach zu onanieren.
Aber an einem Abend merkte sie, dass ich unter meiner Bettdecke mit "ihm" spielte.
Sie riß die Bettdecke hoch und sagte: " Was haben wir denn da für einen frechen Bengel. Das wollen wir dem aber mal ganz schnell austreiben."
Sie setzte sich auf mein Bett und legte mich mit geübtem Griff über ihre Schenkel, zog die Schlafanzughose herunter, "er" war immer noch steif und dann begann ein wahres Feuerwerk von Schlägen mit ihrer flachen Hand auf meine kleinen Pobacken und sogar auf die Rückseite meiner Oberschenkel, dass mein Körper vor Erregung glühte und ich es nicht mehr aufhalten konnte. Aus meinem Glied kam eine Flüßigkeit. Da wurde sie noch wütender und die dann folgenden Schläge waren für mich nach diesem Samenerguß so schmerzhaft, dass ich Tränen in die Augen bekam und lauthals weinte. Das schien ihren Mutterinstinkt geweckt zu haben und sie hielt mit den Schlägen inne, streichelte über meinen glühenden Po und meine wie Feuer brennenden Oberschenkel und sagte: "Alles ist gut. Jetzt schlaf schön. Das musste aber sein, verstehst du?"
Dann zog sie mir die Pyjamahose wieder hoch und deckte mich zu. Ich griff vor dem Einschlafen noch ein paar Mal an meinen glühenden Po und die brenenden Rückseiten meiner Oberschenkel und spürte ein Gefühl der Zufriedenheit, so unglaublich sich das auch anhört.
In den letzten zwei Wochen, die ich in diesem Kinderheim im Allgäu Ende der 50er Jahre verbrachte, trafen sich tagsüber unsere Blicke immer wieder und ich wußte, dass sie es mir abends wieder "besorgen" würde. Und sie tat es auch, aber hörte immer kurz davor auf, bevor es zum Erguß kam. Das war immer ein perfekter Coitus Interruptus. Den Rest hab ich dann unter der Bettdecke besorgt. Und das wusste sie ganz sicher. Das sah ich an ihren Blicken am nächsten Morgen.
Ein vergleichbar schönes Erlebnis habe ich nie wieder in meinem Leben gehabt.
---
In The Dorm
It was the same procedure in the dormitory with about 20 beds almost every nigh: Some of us used to mess up during the day, sometimes two or three of us. And before one of the young, pretty child care workers turned out the light, she went to all the beds and wished a good night. But on some beds her tvoice rose and she scolded. Partly you could not understand everything she said in this big dormitory, purely acoustically. But always it was probably something that one or the other had "bad behaved" during the day. But what you could clearly hear were loud clapping strokes. Sometimes only ten strokes, sometimes more. Sometimes we heard soft crying, sometimes no sound. You could not see much, because it was only a very dim lighting. But the clap of a hand on bare flesh echoed through the great dorm like a short firework. Insistent, scary.
And my "little friend" made itself felt under my blanket in these evening correction measures.
I always tried to "calm down" it until the teacher had finished her walk and masturbated afterwards.
But one evening she realized that I played with "him" under my blanket. She threw up the coverlet and said: "What's the matter with your naughty "little friend"? Let's get rid of that very quickly."
She sat down on my bed and put me with an experienced grip over her thighs, pulled down my pajama trousers,"he" still wass stiff and then began a real firework of smacks with her bare hand on my little buttocks and even on the backside of my thighs, so that my body was burning with excitement and I could not stop it. From my "little friend" came a liquid. Then she became even more angry and the following smacks were so painful for me after this ejaculation that I got tears in my eyes and cried loudly. This seemed to have awakened her maternal instinct in her, and she paused, caressing my glowing butt and burning thighs, saying, "Everything's fine. Now sleep well. But that had to be, you understand? "
Then she pulled up my pajama over my burning buttocks and carpeted me. Before falling asleep, I grabbed a few times on my glowing butt and the burning backsides of my thighs and felt a sense of satisfaction, as incredible as that sounds.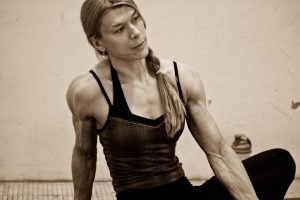 During the last two weeks, I spent in this children's home in the Allgäu at the end of the fifties, our eyes met again and again during the day and I knew that she would "do it with me" again in the evening. And she did it, but always stopped short before I came to an outpouring. That was always a perfect "coitus interruptus". I then "finished it" under the covers. And she sure knew that. I saw that by her eyes the next morning.
I have never had a comparably beautiful experience in my life, again.

---