Last Updated on 26. Dezember 2021 by AnnDee
Dagmar, 188 cm
Dagmar ist 188 cm groß, Linkshänderin, hat 21 cm lange Hände und ist in einem Film, den ich mit ihr machte, auf den Geschmack gekommen, einen Mann mit ihren großen Händen zu demütigen. Mit Ohrfeigen, mit saftigen Klatschern auf sämtliche Körperteile, rote Abdrücke ihrer großen Hände hinterlassend. Und das Gesicht des Mannes mit beiden Händen so zu quetschen und ihn zu zwingen, zu ihr aufzuschauen, dass er fast heulte.
Die Galerie wird immer mal wieder erweitert.
Download des Films in voller Länge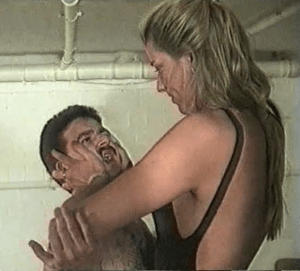 Dagmar is 188 cm tall, lefthander, has 21 cm long hands and in a movie she growed to like to humiliate a man with her oversized hands. Face Slapping, sound smacking on all body parts, leaving red marks of her huge hands. And squeezing the man's face with both hands and forcing him to look up to her, that he was almost sniveling.
The gallery will be updated again and again.
Download the movie in full length
Test Playlist Audio
Check also this link
Dagmar, 188 cm -->>
👇... Die Galerie nur für Silber-Mitglieder und höher ... The gallery for silver members and higher, only ...👇

Aufrufe: 2484